Catering Equipment Maintenance & Repair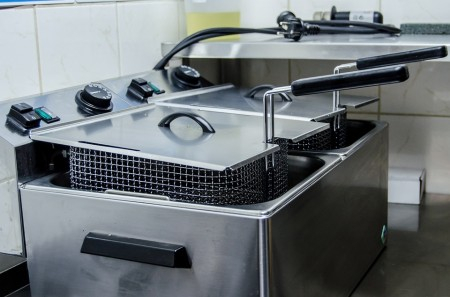 Catering Equipment Servicing
Bob Hopper have been maintaining, repairing and servicing commercial kitchens equipment for over 30 years. Equipment failure can be a disaster in a commercial environment so regular servicing and maintenance is essential. For peace of mind, our service contracts ensure you are unlikely to suffer equipment issues but when you do we are available to resolve the problem quickly and efficiently. We offer cover for all types of catering equipment including dishwashers, glasswashers, water boilers, fryers, combi ovens, mixers, blenders and veg prep machines, microwaves, ice machines, extraction canopies and refrigeration units.
We are a hugely experienced specialist catering equipment company and we service many food outlets including cafes, hotels, restaurants, pubs, take-aways, churches, schools and colleges. We offer the service and maintenance of all catering electrical, gas and refrigeration equipment using our fully trained handpicked team of engineers.
Kitchen Equipment Maintenance
To ensure equipment breakdowns are rare we can help with electrical and gas safety checks, routine preventative inspections, problem diagnostics, portable appliance testing and descaling.
We offer our repair and maintenance services either on a call-out basis for on-site repairs or a workshop repair for smaller, portable items.
We work with and can repair most major brands such as Hobart, Maidaid, Lincat, Rational, Instanta, Sammic, Robot Coupe, Burco, Buffalo, Blue Seal, Foster, Polar and many more.
Replacement Kitchen Equipment
Sometimes kitchen equipment will simply reach the end of it's economic life-cycle. When this happens Bob Hopper are on hand to specify, quote for, supply and install replacement kitchen equipment. Our sales department will ensure your new equipment is ordered and installed quickly, with minimal effect on your business.
You can call us on 01223 506001 or email for free quotations and advice or why not pop into our shop for a chat and to pick up a copy of our latest catalogue.