Rational Double Stacked Oven Install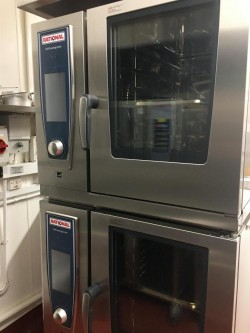 When local venue South Farm near Royston wanted new ovens they knew they could rely on Bob Hopper to supply and install them efficiently. These dual stacked ovens by Rational will be heavily used in the kitchens preparing the food for their weddings and other celebratory occasions.
You can call us on 01223 506001 or email for free quotations and advice or why not pop into our shop for a chat and to pick up a copy of our latest catalogue.