The Arboretum Cafe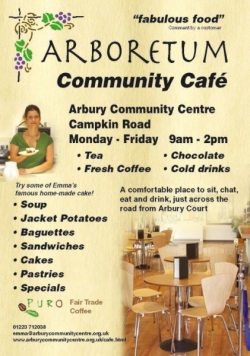 The Arboretum Café is a brand new café facility sited in the new Arbury Community Centre in north Cambridge. As local catering and bar equipment suppliers, Bob Hopper Ltd, were asked to design and install the catering facilities. A small kiosk style facility was fitted out with catering equipment to supply teas, coffees, sandwiches, jacket potatoes and soup, etc. Catering equipment supplied included a King Edward Potato Baking Oven, Sanyo heavy duty microwave, Adler undercounter dishwasher and a Tefcold Glass door chiller.
All the catering equipment was supplied by Bob Hopper Ltd, Cambridge.
You can call us on 01223 506001 or email for free quotations and advice or why not pop into our shop for a chat and to pick up a copy of our latest catalogue.